It's time for you to add the 'fun' to your travel plans because TicketsToDo is here with their Fun Friday Weekend! Save up money on theme parks, tourist attractions, and more 'fun' activities. Book your tickets to the Black Friday attractions sale at TicketsToDo. Get your adventure hats on and start listing your favorite travel destinations its time to make some memories!
One step to finding the best bargain for your orders online is the right vouchers. Visit VoucherCodesUAE for the most effective promotional codes on the internet! Why go through the trouble of searching through hundreds of internet results when the job can be done in a second?
Get your codes and deals here!
About the TicketsToDo Fun Friday Weekend
What is TicketsToDo?
TicketsToDo is an online booking platform that helps you get on board with your travel and adventure plans. You can book your tickets to all the top attractions and destinations at the best price possible with zero hassle.
Planning on exploring a city, whether it's a day trip to Dubai or a weekend in Bali, now booking tickets can be the least of your worry.
Black Friday Traditions in the MENA Nations
Black Friday is the day after Thanksgiving Day in the United States, which is the fourth Thursday of November. It is a shopping event that follows after turkey and pumpkin pie has been consumed, and football games have been played. This year, it will be on November 26th. However, the name of this day is different in the United Arab Emirates and other MENA Nations where it is called White Friday instead.
The reason behind that is Black is the color associated with something tragic and a sad event in UAE. Moreover, Friday is considered a weekend and a sacred day of worship in Islam. So the catch is whether it's Black, White, or Yellow they all eventually mean it's Sale time!
Related Article: Learn more about White, Yellow, and Black Friday!
What are TicketsToDo's 'Fun Friday' offers and deals?
Offer 1: 21% off on attractions site-wide
Let's hop back to the real question here! What is 'Fun Friday' and why is it called 'Fun Friday'?
Well, the answer is simple. Fun Friday is TicketsToDo's twist on the whole Black Friday attractions sale. Visit the TicketsToDo page from 26th- 28th November 2021 and grab the chance to get a flat 21% off on all tickets and attractions site-wide using the code 'FF21'! That definitely sounds fun and interesting! Hence the name 'FUN FRIDAY' is more like fun-yay!
Offer 2: Win Noon 100 AED Giftcard
More the discounts merrier the weekend getaway! The Fun Friday Weekend saves up to 78% on all tickets and tours. Also, take part in the Lucky Draw contest hosted by the TicketsToDo Instagram page and get a chance to win a 100 AED noon gift card! 5 lucky winners will be announced on 29th November on TicketsToDo social media.
Note: You can only enter the giveaway if you have not used the code mentioned above on your booking.
Follow TicketsToDo for updates!
Related Articles: Best Black Friday deals in UAE: All you need to know
More ways to save on Tickets and all things travel!
Hold on there's more for you! This sale season we want you to save the maximum money and utilize the most out of your Black Friday sales. Don't miss your chance of saving extra money on tickets and tours on the TicketsToDo page. Here are our top picks:-
Flat 21% off on all tickets and attractions site-wide using the code 'FF21'
An extra 5% off on all activities
Extra 5% Off Things to Do in Dubai
5% Off On Expo 2020 Tickets in Dubai
Expo 2020 Tickets From AED 95 + Extra 5% Off
Furthermore, for more promotional codes and discounts on your favorite travel destinations visit the TicketsToDo promo code page on VouchersCodesUAE for more unbelievable codes.
Get TicketsToDo codes and deals
Related Article: Crazy November Sales: Best deals on electronics, fashion, and much more
Top Black Friday attractions sale at TicketsToDo you need to know
Dubai Aquarium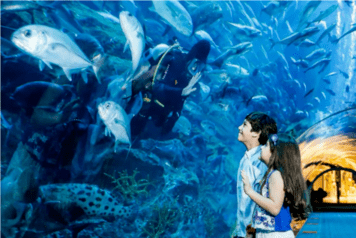 Price: AED 110 – AED 70. You save AED 40 (37%off)
Legoland Dubai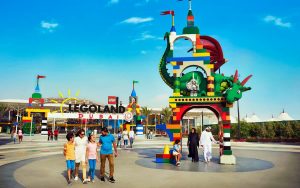 Price: AED 275 – AED 195. You save AED 80 (30 % off)
Bollywood Parks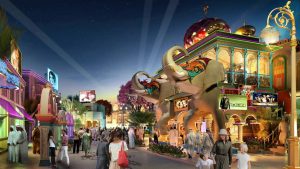 Price: AED 275 – AED 195. You save AED 80 (30% off)
Related Articles: Five offbeat places to visit in the Middle East
Jeep Adventure Safari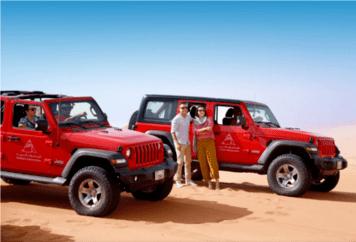 Book Jeep Adventure Safari Tickets
Price: AED 699 – AED 299. You save AED 400 (58% off)
Laguna Waterpark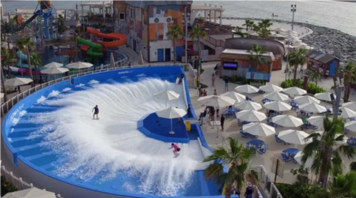 Price: AED 125 – AED 90. You save AED 35 (29%off)
Ekart Zabeel Dubai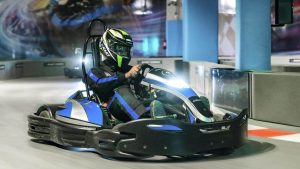 Price: AED 95 – AED 68. You save AED 27 (29% off)
Getting the most out of your deals is what we are focused on! So, grab the best deals and offers before it expires. Hurry and visit the TicketsToDo page from 26th- 28th November 2021 to catch all the 'fun' and exciting offers that Fun Friday is here for!
Check out all the Black Friday and Cyber Monday Sale deals of the year on VoucherCodesUAE today. Download the CouponBot extension and let the Bot find you the best offers and deals on the internet! Chat with ChatBots and get the perfect coupon that suits your interests instantly!
Related Articles: The Craziest Cyber Monday Deals In the UAE