Looking out at your garden during the summer months can be kind of depressing. All that is left of your once green grass is course, yellow stuff that looks like hay, and if you don't have enough shade, then all your plants and flowers are likely dead. It's hard to spend time in your garden when it seems to die between June and September, but it doesn't have to be like that. Here are five ways to completely revamp your garden into a summer paradise.
Want to Revamp Your Summer Garden?
1. Make It More Temperate
While summer evenings aren't as hot as summer days, the humidity can still get to you. Nobody wants to spend time outdoors when they're guaranteed to be sweating non-stop, so consider buying an outdoor portable air conditioner like the Portacool Variable Speed Evaporative Cooler from ACE. They currently have deals on, which makes shopping so much more fun! 
2. Get Some New Garden Furniture
In order to spend time outside, you need somewhere to sit. There are hundreds of options for outdoor furniture including, hammocks, sofa sets, loungers, and more! Regardless of what you choose, a majlis gazebo is a must-have, like this one from ACE, which also has a mosquito net to keep those pesky creatures from nibbling on your arms and legs.  
Along with new garden furniture, you'll need to decorate a little. A few small items, like pattered pillows, small water features, or knickknacks go a long way. Try the Cotton Canvas Cushion Cover from H&M, and don't forget to use the Voucher codes to H&M (HM110) for an extra 10% off everything bought online!
3. Play That Funky Music
To put it quite simply, music makes everything better. Music can turn any dull garden into a beautiful, ambient atmosphere, full of promise. If you don't have one already, check out a waterproof portable Bluetooth speaker from Noon, and remember to use the code YAS at checkout for an extra 10% off everything, thanks to www.VoucherCodesUAE.com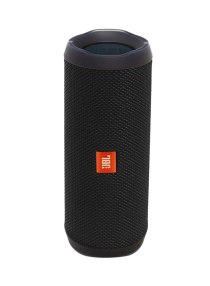 4. Give Your Garden Some Green
One would think that by the time July or August rolled around, all garden plants would be dead. This isn't exactly true though. There are certain plants such as the date palm, gorgeous pink bougainvillea and frangipanis which grow during the summer. There are also certain flowers which are night blooming and will fill your garden with a sweet scent as you relax outdoors. Not only are plants a source of beauty, they can also help to keep your garden a little cooler. If you don't have the patience for real plants, Noon sells a ton of cute artificial plants and succulents that can give your garden the pop of green it needs, all with a Noon Coupons – 10% or more discount from VoucherCodesUAE
5. Let There Be Light
Last but not least, light!. One of the benefits of intense sunshine during daylight hours is the possibility of solar power. Scatter a few solar powered lights around your garden, like the Solar Glass Jar Lights or the LED Solar Ice Brick Light from ACE. These lights will use the sun to charge their batteries during the day, and as soon as it gets dark, they will automatically start to glow. These, in combination with your new furniture, your lovely new plants, and some ambient music will turn your summer garden into a nighttime paradise you'll love to spend time in! Get deals on all of these products and more top coupons from VoucherCodesUAE.